Fuengirola has the longest seaside walkway in Spain at 7 km in length, and a series of great beaches stretch alongside. Starting at El Ejido in the west and ending at Torreblanca in the east, this beachside walkway is officially known as El Paseo Maritimo Rey de España, whichcan be directly translated to "the King of Spain's seaside promenade".
Lined with palm trees, flowers, and endless stretches of sandy beaches, the boardwalk is a beautiful place for a sunset (or sunrise) walk or jog. In the harbour, there are lots of great restaurants and cocktail bars to try, and it's the perfect place to hang out and watch the fishing boats go out to sea.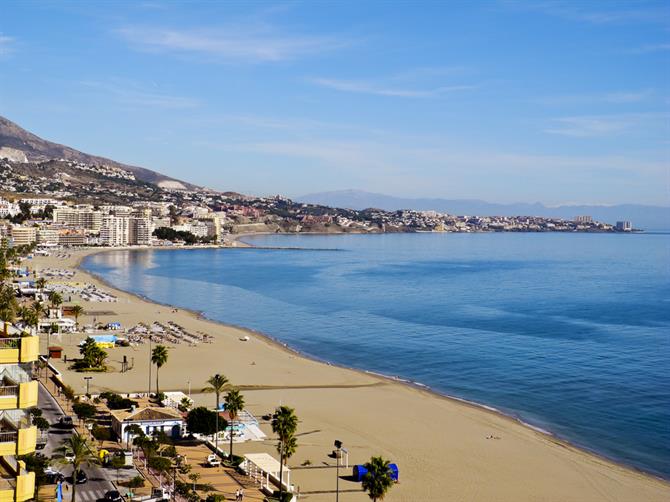 There are seven main beaches in Fuengirola: El Ejido, Santa Amalia, San Francisco, Los Boliches, Las Gaviotas, Carvajal, and Torreblanca. On most, you will find everything from cool beach bars, sand sculptures, shops, recreational areas, opportunities to try water sports, and no shortage of sun beds. There are also bike lanes that line the boardwalk for easy access for cyclists. Fuengirola has grown at a steady pace over the last 25 years and the beaches have developed alongside.